By P.L. Wylie
January 1986 - Entertainment Magazine. Page 5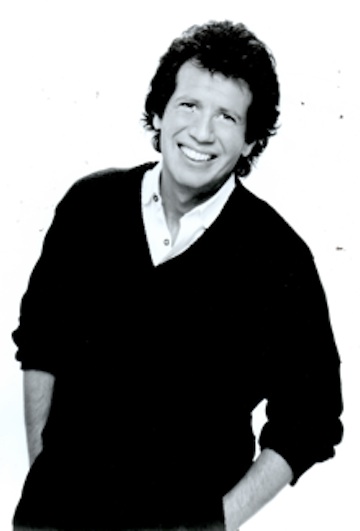 Do your work and put on blinders to every thing else, because it only messes you up. Just do your work well and the rest takes care of itself. My philosophy is that I was never concerned with my career– just my work."
So states Garry Shandling, nationally known stand up comic originally from Tucson, in a recent interview. Shandling's parents moved here from Chicago when he was 10 years old.
He is a 1969 graduate of Palo Verde High School and University of Arizona in 1972. He majored in engineering and business and creative writing in graduate school. His mother still lives in Tucson and has a business on the east side. Shandling says he tries to get back to Tucson for visits a couple of times a year. He says he misses the Tucson heat.
"I like to float in the pool and get my body as hot as possible." Shandling confesses.
Shandling was always interested in comedy. In Tucson in 1967 there was no way to explore that possibility without any comedy nightclubs in the city. "I never met anyone while I was growing up that was interested in any phase of comedy. Had there been any clubs, there was a chance I would have started earlier in standup comedy. There was no outlet for me as a comedian, and I really thought I was crazy to even consider becoming a comic."
"I took engineering at the University of Arizona for three years because I was interested in electronics," says Shandling. But after three years of it, one day, just like in a movie, I walked out of one of my engineering labs to get a drink of water and never walked back in. I had to get away." Shandling then dropped out of engineering school and transferred to a business college to get his degree. "After engineering courses, business college was easy for me," Shandling says.
"So, I started to write comedy material in some of my classes. I had taken 21 units of math and physics in engineering college. To me, the accounting courses were incredibly easy. When they were lecturing on how to add up debits and credits, I sat in the back row and wrote comedy monologues."
"George Carlin was appearing at a club in Phoenix at that time, so I took some of my routines to him," Shandling continues. "He writes his own material, but he read mine and said they were really very good. He encouraged me to move to Los Angeles."
After his graduation from the University of Arizona, Shandling moved to Los Angeles in 1972. "It took me a couple of years to figure out what was going on, and then I sold one of my scripts to the "Sanford and Son" TV show. After that, I was on my way to a comedy script writing career."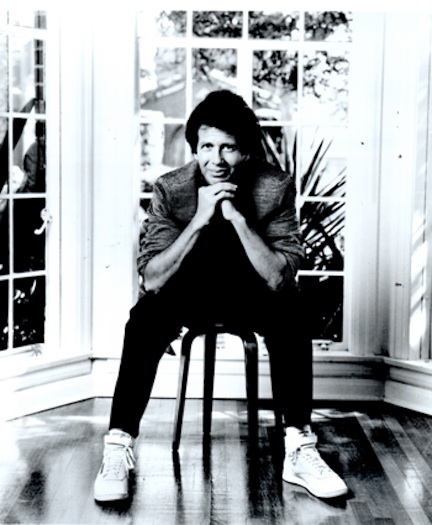 "After three years of writing for TV it was like I was in engineering school again. I couldn't continue. I had a sense of deja-vu. I couldn't go on. So, I just quit. I was making very good money. But, it wasn't what I wanted. I called my agent and told him to get me out."
After that, Shandling started to work in "real dives" doing his stand up routines. He worked in discos on comedy nights and entered numerous talent contests.
"Comedy was always my underlying love," states Shandling, "I didn't start doing it seriously until I was 27 years old, which is late to start nowadays. It has always been natural for me. It would have been more evident if I could have explored it more fully earlier. That is why I think it is great now there are comedy clubs available."
It took Shandling a few years to get a spot at The Comedy Store in Los Angeles. While appearing there in 1975, his agent brought in a talent scout from "The Tonight Show" to catch his act. The scout thought Shandling was good and booked him on "The Tonight Show" two weeks later. "It was great. I hosted the 'Tonight Show' and that is funny from something that has happened to me– especially my experiences as a single man in the '80s. So, I use it and then I also ad lib on stage."
When questioned if he exaggerates his "single life" problems in his act, Shandling admits he does. "However many of the things have happened. For instance, I went on a date– the latest in November, 1985 – and I have hosted several time since then," recalls Shandling.
When questioned if his appearances as a host and comedian on "The Tonight Show" make him nervous, he replied, "I get a little nervous, but it is a comfortable place for me. Being spontaneous makes me less nervous than if I have to follow a script. It is usually the other way around. I write my own material. And the writing is the hardest part of this business."
Shandling says he never has "gone blank" on stage. If he is off for several months he sometimes forgets a routine. "But then I just do another one. So, nobody really knows."
He gets his ideas for comedy material in several ways. "I tend to say funny things in my life and then when I realize it is funny I put it in my act. Sometimes, I get an idea with a girl from the Miss Universe contest, and she wore her crown on the date. Everyone wondered if she had been eating too much margarine."
The "Garry Shandling's 25th Anniversary Special" was on Showtime on January 8th. The guests on the special included Donny Osmond, Señor Wences, Roy Firestone and Johnny Carson. "This was a takeoff on other 25th Anniversary Specials, as obviously I haven't been on TV for 25 years. We took clips from some of my previous shows and made them look old, and then flash back. I also mention Tucson in this special. I think it was a good one- and hoped that everyone watched."
Shandling will have a situation comedy television series that will begin production in early 1986. He is writing the script for it himself. "It will be like the old Jack Benny Show. It will feature Garry Shandling playing himself, not some character. I will get to talk to the camera. I think it will be funny," he says.
There are offers of movie work and Shandling is going to decide if that is what he wants to do. "I don't have any desire to be in anything but a comedy at this point, however."
On New Years Eve, Shandling appeared at Atlantic City with Joan Rivers. When asked about Rivers, Shandling says she is basically the same offstage as on. "We laugh a lot together," he states.
Regarding Johnny Carson, he says, "I am grateful to him for having me on "The Tonight Show." I have enormous respect for him, as do all comedians. He is very funny and very quick. He seems to like my work, and that is a real compliment."
Shandling says he will appear in Tucson sometime in the future as a comedian. "I still think of Tucson as home," he states.
He now lives in a new home at Oaks, California and likes to find solitude when he can in the nearby mountains of Big Bear. He is fastidious in making sure he is in good shape by running daily working out at a gym. He loves animals and has a 12-year old sheepdog. He is an only child. His brother died from cystic fibrosis when Shandling was ten years old. His father passed away last March.
This reporter was impressed Shandling's low-key style, and modesty. He told of an incident when somebody came up to him in a restaurant said he was a big fan of his. "I don't picture anyone being a big fan of mine," said Shandling.